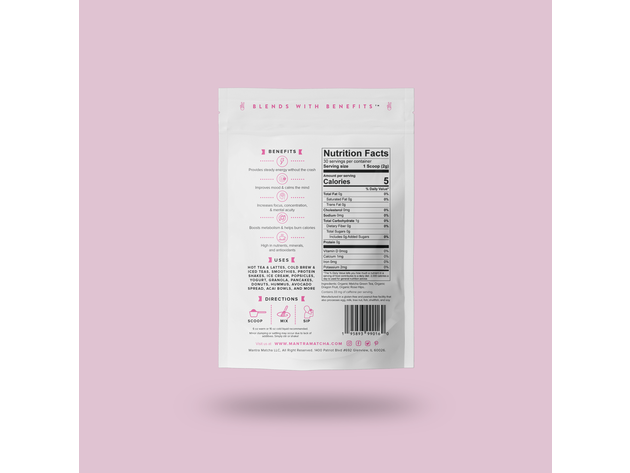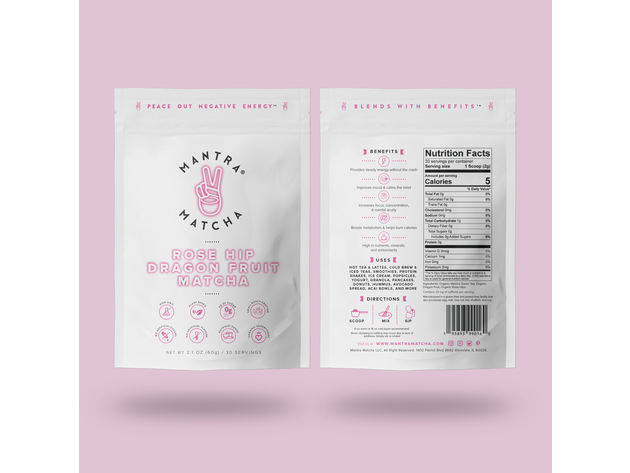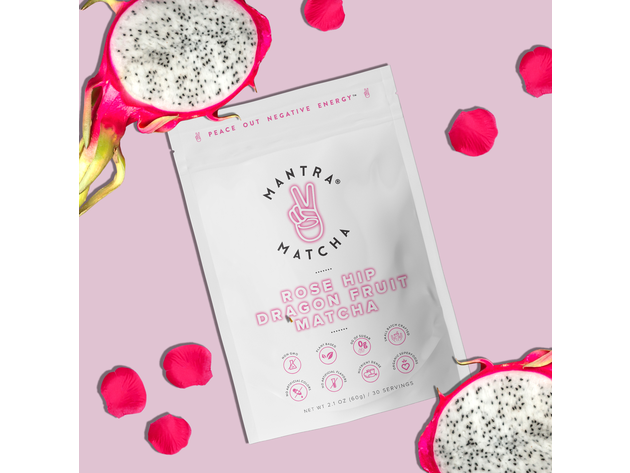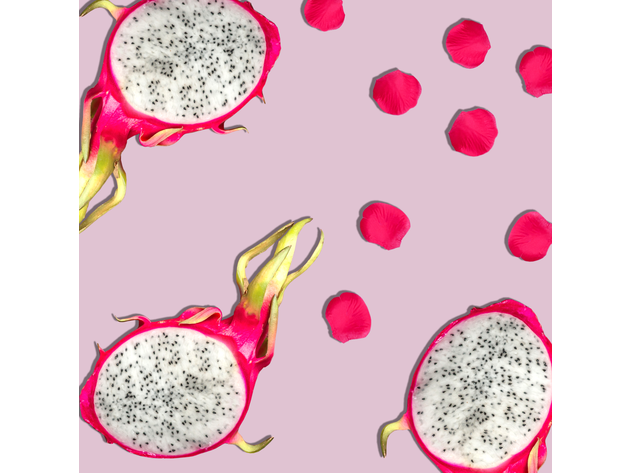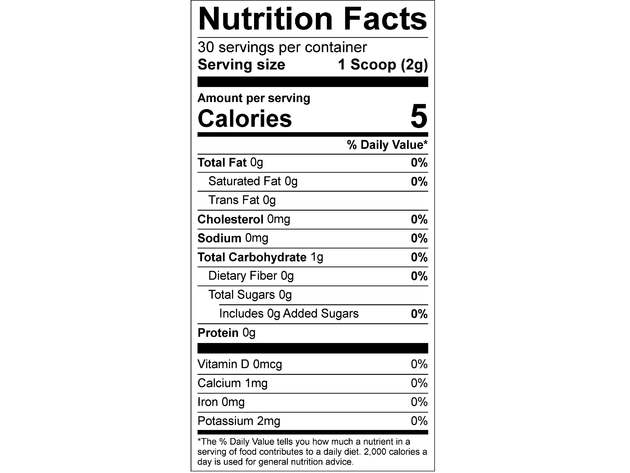 Rose Hip Dragon Fruit Matcha
by Mantra Matcha
Description
Rose Hip Dragon Fruit Matcha
Theres a good chance you've seen vibrant pink fruit next to a cup of matcha on social media or in a Starbucks television commercial. This isthat drink but without the harmful genetically modified ingredients and added sugar. Unlike the aforementioned, this version is organic and clean label with no preservatives, fillers, artificial flavors or colors.Overflowing with flavor, the blending of dragon fruit and rose hip (made from actual roses) makes the perfect combination name a more iconic duo.
Specs
Organic Ingredients
Ingredient List
Organic Super Premium Ceremonial Matcha
OrganicDragon Fruit
OrganicRose Hips
No Nonsense
Super Premium Ceremonial Matcha A superfood powerhouse form of green tea loaded with nutrients, antioxidants, and a variety of health benefits. We use Mantra Matcha's own Super Premium Ceremonial Matcha as the base for all our blends. It contains less caffeine per serving (33mg) than a standard cup of coffee (95mg) and is the perfect coffee replacement and anytime pick-me-up.
OrganicDragon Fruit This vibrant pink tropical fruit goes by several names, including pitaya and strawberry pear. But dragon fruit is much more than an eye-catching superfood with cool nicknames. It contains high amounts of magnesium, fiber, multiple forms of antioxidants, vitamin C, betalains, and carotenoids to rejuvenate the mind and body. A low-calorie serving can boost low iron levels, strengthen your immune system, and provide prebiotics to support a healthy gut. Dragon fruit puts the super in superfood.
Organic Rose Hips aka the Fruit of the Rose. And yes, it actually comes from rose flowers. Rose hips are small bulbs located directly under the rose petals. In recent years, it has become an anti-aging superstar ingredient in skin creams. Rose hip does wonders for you, inside and out. It contains tiliroside, an antioxidant that is directly tied to weight loss support. Additionally, rose hips are comprised of other key nutrients such as vitamins A, B, C, and E. They are said to help with arthritis and overall heart health.
Net Wt 2.1oz (60g), 30 servings.
Non-GMO, No Artificial Colors or Flavors, Organic, Plant-Based, &Delicious.
BENEFITS OF MATCHA
1 cup matcha green tea = the health benefits of 10 cups traditional green tea

Provides steady energy without jitters

No crash from sugar or high amounts of caffeine

Supports immune system

High in nutrients and minerals

Improves mood and calms the mind




Decreases stress and anxiety levels




Increases focus and concentration

Boosts metabolism and helps burn calories

Restores vitality and feeling of well-being
Traditional Hot Tea Whisk and add to 6 oz of warm water.
Matcha Latte Whisk and add to 6 oz of warm milk (e.g., oat, almond). Enjoy it as an Iced Matcha Latte by using cold milk or adding ice after warm preparation.
Cold Brew Matcha Add matcha to a 16 oz bottle or shaker filled with cold or room temperature water and shake vigorously. Add ice cubes if desired.
Additional Uses Add to yogurt, granola, popsicles, protein shakes, oatmeal, acai bowls, muffins, pancakes, donuts, cookies, martinis, ice cream, and more. Check out our recipe page for more ideas.
Sweeteners This matcha blend does not contain any added sweeteners, real or artificial (not even stevia). Drink unsweetened or sweeten to your liking with honey, organic cane sugar, or monk fruit.
Toppings Get creative by adding other toppings such as caramel drizzle, lemon, cinnamon, nutmeg, or cacao.
Mantra Matcha: No Nonsense. Super Premium. Real Good.
Shipping
Ships to Contiguous US
Expected Delivery: Feb 6 - Feb 10