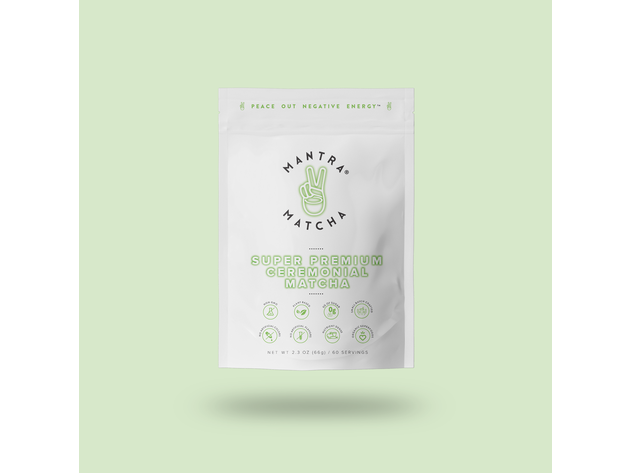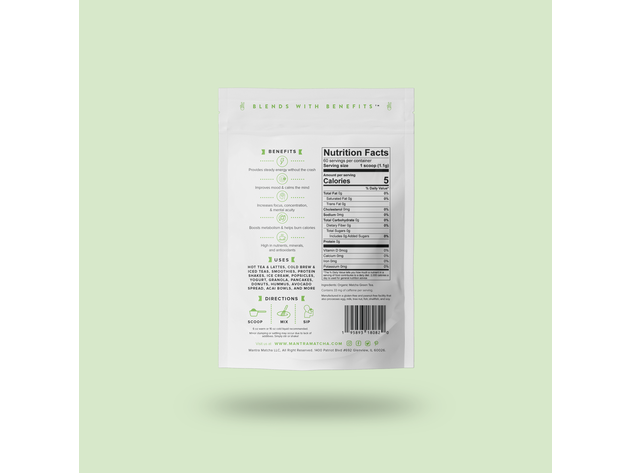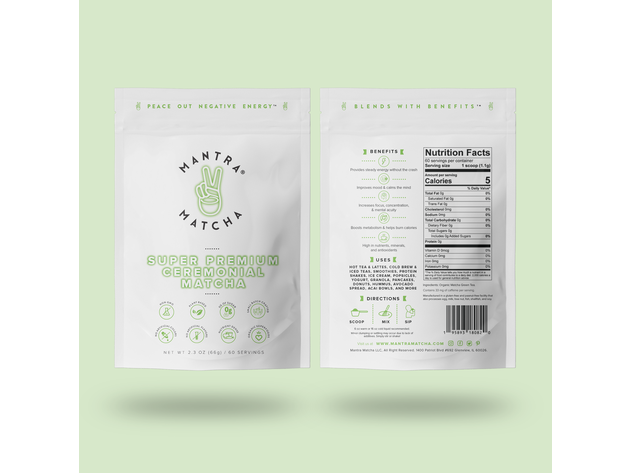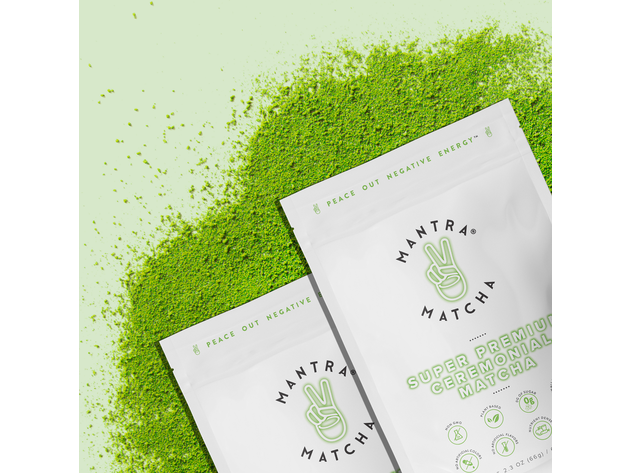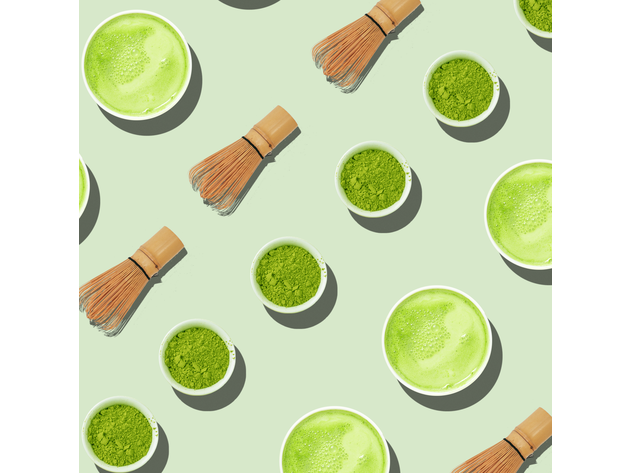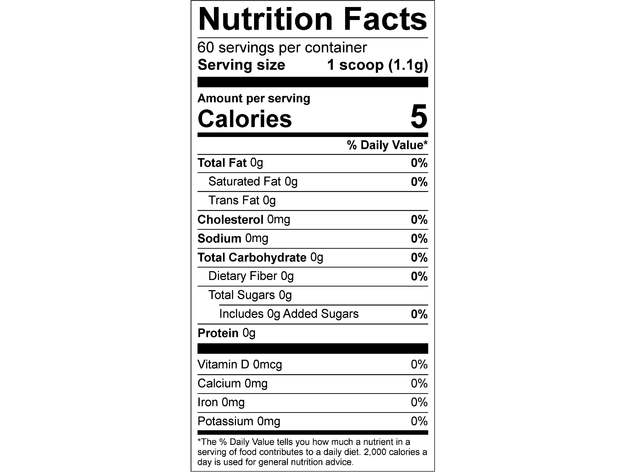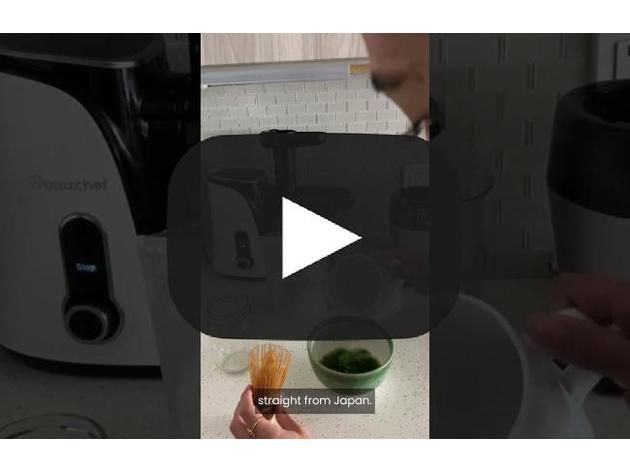 Super Premium Ceremonial Matcha
by Mantra Matcha
Description
Super Premium Ceremonial Matcha
Not all matcha is created equal. As true matcha fanatics, we made it our mission to find the absolute purest, highest-grade, most flavorful, fresh, and vibrant matcha in existence... and we did.
Meet Mantra Matcha: The Best Matcha On Earth.
Mantra Matcha's Super Premium Ceremonial Matcha is carefully harvested and sourced directly from a non-commercialized, private hillside farm located near Uji, Japan. It is then brought to you, farm-to-cup.
This isn't your typical run-of-the-mill, mass-produced, processed, culinary, low-grade matcha disguised as Ceremonial.Our matcha is stone-ground to maintain its smoothness, integrity, and nutritional profile. This is Super Premium Ceremonial Matcha at its finest.
Quality is everything when it comes to matcha and ours is unmatched.
Specs
Organic Ingredients
Ingredient List
Organic Super Premium Ceremonial Matcha
No Nonsense

Super Premium Ceremonial Matcha A superfood powerhouse form of green tea loaded with nutrients, antioxidants, and a variety of benefits. We use Mantra Matcha's own Super Premium Ceremonial Matcha as the base for all our blends.It contains less caffeine per serving (33mg) than a standard cup of coffee (95mg) and is the perfect coffee replacement and anytime pick-me-up.
Net Wt 2.3oz (66g), 60 servings.
Non-GMO, No Artificial Colors or Flavors, Organic, Plant-Based, &Delicious.
BENEFITS OF MATCHA
1 cup matcha green tea = the health benefits of 10 cups traditional green tea

Provides steady energy without jitters

No crash from sugar or high amounts of caffeine

Supports immune system

High in nutrients and minerals

Improves mood and calms the mind




Decreases stress and anxiety levels




Increases focus and concentration

Boosts metabolism and helps burn calories

Restores vitality and feeling of well-being
Traditional Hot Tea Whisk and add to 6 oz of warm water.
Matcha Latte Whisk and add to 6 oz of warm milk (e.g., oat, almond). Enjoy it as an Iced Matcha Latte by using cold milk or adding ice after warm preparation.
Cold Brew Matcha Add matcha to a 16 oz bottle or shaker filled with cold or room temperature water and shake vigorously. Add ice cubes if desired.
Additional Uses Add to yogurt, granola, popsicles, protein shakes, oatmeal, acai bowls, muffins, pancakes, donuts, cookies, martinis, ice cream, and more. Check out our recipe page for more ideas.
Sweeteners This blend does not contain any added sweeteners, real or artificial (not even stevia). Drink unsweetened or sweeten to your liking with honey, organic cane sugar, or monk fruit.
Toppings Get creative by adding other toppings such as caramel drizzle, lemon, cinnamon, nutmeg, or cacao.
Mantra Matcha: No Nonsense. Super Premium. Real Good.
Shipping
Ships to Contiguous US
Expected Delivery: Feb 7 - Feb 11